Hotels are the most important places to go on vacation, because it is where we will enjoy our time with our loved ones, where we will have fun and relax during our stay, which is why when we choose where to stay, we have to do it in the best hotel, the most recognized and of course the most recommended.
However, how can we know if it is a good hotel?
One of the easiest ways to inform us about the reputation of a hotel is when observing the decorations you have; there are several types of recognition, among them, the most sought after are those that guarantee that we will get the best kind of treatment in the best way during our stay in it.
Also, of course, the most appreciated and beloved by the hotels are the awards that are given by clubs of timeshares, among which stands out RCI, being the largest company and known worldwide for its quality and appreciation to its customers.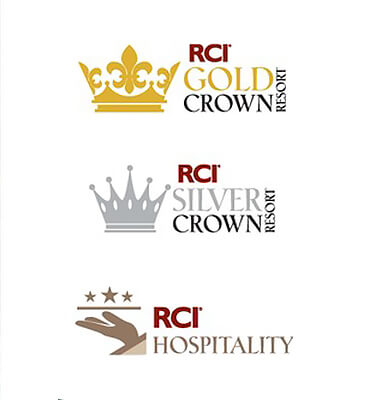 The main priority of this company is guaranteeing to those who use it that the places where they use their services to maintain the highest service standards. For this, they use different categories:
Gold Crown Resort: This is the highest quality recognition, which the is awarded to the hotels that exceed standards in terms of cleaning service, hospitality, check-in and check-out procedures, as well as the evaluation of the amenities and installation of the hotel.
This recognition means that it is the perfect place to vacation.
RCI Silver Crown Resort: This recognition is granted to those hotels that have demonstrated a high level of excellence in terms of the services provided, means that they have managed to obtain and in some cases exceed the services of maintenance, cleanliness, and speed in the services of check-in at the hotel.
RCI Hospitality: This recognition is given to hotels that have shown a constant high level of positive evaluations in the registration and hospitality services.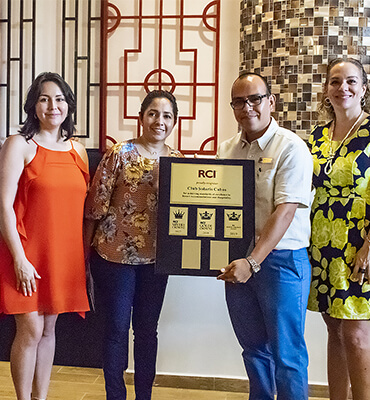 These RCI recognitions require that the Hotels reach certain quality levels, which are based on the ratings obtained through the Feedback Cards evaluated by the Members.
This year 2019, the visit was made by representatives of the RCI company in Los Cabos, who met with the hotel managers, and there was a meeting in which the Golden Crown award was awarded to the Solaris Resort in Los Cabos, this is for the second year in a row.
Obtaining this recognition means that the expectations and goals of the RCI service and quality standards were far exceeded, so a unique and exceptional experience is what awaits you if you decide to come and enjoy this hotel through your Program.
If you have access to this Exchange program, do not hesitate to choose the Solaris Hotels as your Destination, as we offer one of the best services, and the best deal, as if you were a member of our club.