We've heard over the years that we only have one World, and we need to take care of it, so our children and grandchildren can live in it. That's is why it is necessary to do everything in our hands to preserve it.
Most of us, have already Started helping the environment by recycling, and creating less pollution and trash, habits that are taught in school to our children, so why is it, when we are on a road trip or vacation most of us don't follow the same rules?
Yes, it's easy to forget, what we worked for back at home, when you visit an All-inclusive Resort, as we have everything at hand, and people in charge of cleaning, but we do need to remind ourselves, the planet is still the same one.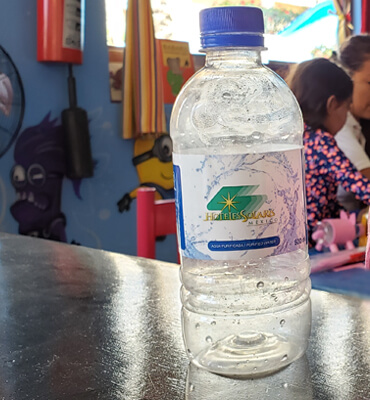 The Solaris Resorts has the compromise with its members and the environment, to create less harmful waste, a few of the measurements we have enforced are: No more plastic straws, no more plastic carryout containers, plates or cutlery, exclusive smoking areas, and the bottles used on the beer are not disposable, we trade them in for new ones after being empty.
In addition to this, we have a water purification plant, and all our plastic water bottles are recycled to be used once again, avoiding the purchase of the same from third parties, that will reduce the production of those.
In the next few months, you will see PET containers in public areas, to store all of our plastic bottles after consumption .
And According to Cristal Standards on product handling and disposal, we have an allocated area, where all the wast is divided into organic & inorganic, and kept at a steady temperature.
We will give you a few pointers to continue the great job you're doing on safeguarding our world, starting by using the primary law of the 3 R's ( Reduce, Reuse, Recycle )
This is the best advice someone gave me a few years ago, instead of asking for drinks at the bar, that is going to be given to you on 10 oz red solo cup, bring your own sealed water bottle, the resort doesn't mind filling up your 24oz container with your favorite drink as long is a reusable one, this will reduce incredibly the plastic consumption daily.
TIP: over the last 2 years I carry an insulated cup, like Yeti, Ozark trail or Rtic, they come in 20 or 30 oz, easy to use and to wash daily, and because of its technology, you will also require less Ice to go alongside your drink, They come in different Colors, and mine it's even personalized with my name!
If you can also carry cloth napkins, although we have them available at our sit down restaurants, at the food and snack stations we still use the paper ones, those napkins can also serve as a way to wrap things, or keep the birds away from stealing your food.
The best way of reducing waste is the one where you don't generate any.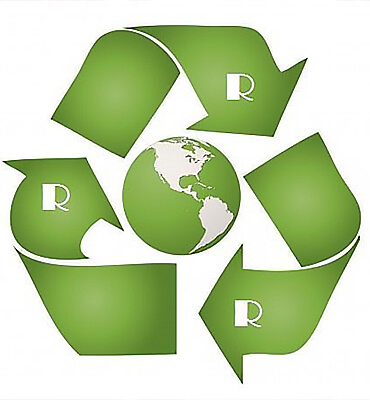 Join the movement of using your own carryout bags in grocery stores and stores, When on vacation there is always the opportunity to go out of the Resort to a craft market, and make a purchase or two, instead of accepting single-use-bags that the store gives you, why wouldn't you use a reusable one to store your souvenirs, this tote bag, can also serve as a beach tote to store other essentials.
Did you know that Disposable plastic bags are the # 1 cause of death of the sea turtles? They mistake these objects with Jellyfish, one of the primary meals on their diet.
Ziploc bags, for toiletry, use the same one over and over again, or even better always leave those essentials in there until you used them again, there is another option now being sold: a reusable TSA approved bag.
Although there are not many things to recycle at the resort ( as we are committed to using fewer resources that pollute the environment ) if you happen to have spare batteries, plastic, or bottles you want to recycle, you can turn them into the front desk so we can adequately take care of them.
Don't print boarding passes/transportation vouchers or even the hotel confirmation, download the image as a PDF, or take a screenshot to show when required, this is the 21st century, now everything is digital!
It's not all about recycling, but also saving resources, Small things you could do during your vacations to the Solaris Resorts are: turn off all the lights and TV at your hotel room, while you're not in it. Ask the front desk for a special recycle bin for your room, ask the maid to change towels and sheets every two days, instead of daily, all of this will lower the energy and water usage.
Cancun has several Eco friendly activities, do your research and help out these institutions that offer some of their gatherings to a charitable cause, most of them also have sustainable resources in place; also see which are the recycling options in the zone, if you're walking by the street or beach, and you see trash ( even if its not yours ) pick it up, you never know where it might end or whom it might harm.
Let's all be conscious of reducing the waste while on vacation, let's continue with the environmentally friendly habits everywhere we go. So We hope to see you soon back at your home away from home! Any new ideas on how we can Go green, are accepted on the suggestion box.