As we told you several times before, Cancun is hosting events each month, to the delight of the local and tourist community. This past weekend was one of those times again, hosting the Bash Road Tour 2019.
What is this, well it's pretty simple, it's a rally that annually rides through 6 Mexican states, with over 100 participants driving their high-end luxury Cars, enjoying the pleasure of a safe driver, showcasing their automobiles in each state, No races, no contest, just the thrill to ride and to experience the beautiful landscapes that Mexico has to offer, including the culinary flavors.
This Caravan was inspired six years ago by the Famous Gumball 3000 that takes place in London, and the Gold Rush Rally, with the big difference, that in Mexico Edition, they accept all brands of luxury cars.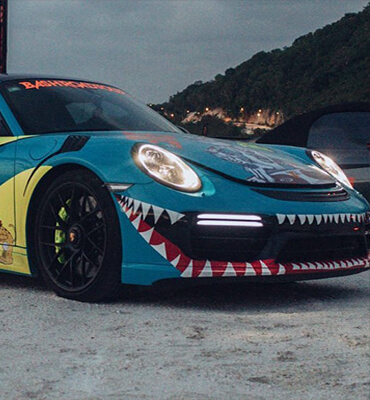 This past weekend to close the magnificent joyride, Cancun was chosen as the final destination of this parade of cars, where the rally point was the Malecon Tajamar( right behind Americas plaza )
The route picked for this year road trip was:
Puebla, Mexico on June 23rd
Veracruz, Mexico June 24th
Tabasco, Mexico June 25th
Campeche, Mexico June 26th
Merida, Mexico June 27th
And ending the drive in Cancun, Mexico on June 28th, that's 930 miles or approximately 19 hours driving from start to finish.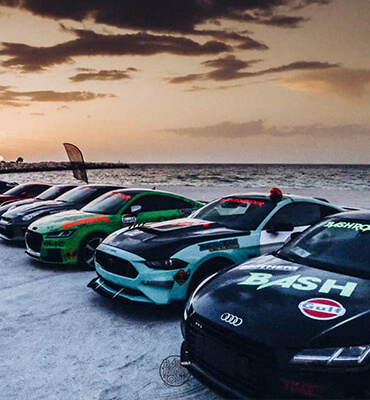 The Cars showcased where: Porsche 911 turbo-S 718 Boxster, Mercedes Benz G63 trucks, Cadillac CTS-V Ferraris, Lamborghini hurricane, Mclaren 570S, Hennessey Venom F5, Morgan Aero 8, Chevrolet Camaro, Audi R8 and the spyder version also, Mustangs, Corvette C7 Stingray, Nissan GTR, Ford GT, Ford Raptor, and even some custom trucks and jeeps.
You can imagine the looks on everyone's faces when seeing a display of cars like this drive by the roads and streets in different cities. Hundreds of kids and families gathered at the rondevu point to take pictures with this majestic cars, and learn more about their history, and mechanics, as the drivers are experts in their vehicles.
Most of these Cars, have new Skin, some inspired by movies, like a Lamborghini painted as Superman, or another one painted as a batmobile, but everyone with its single uniqueness and Colorful display of messages, that Distinguish them from the rest, per example the MB G63 trucks, are all painted the same, as the Dubai Police trucks.
At 4 pm on a Friday afternoon, We started hearing the Roar of that big V8 and V6 motors, as the parade of luxury cars was driving true Bonampak avenue towards the Malecon Tajamar, where hundreds of people where joyfully waiting for them to Arrive, with an amazing party experience, with music, and food trucks to delight all the visitors.
This close a magnificent event held annually on the roads of Mexico, and proving once more that the country is a safe place to be and Travel, either by road or by plane, we cannot wait to hear next years schedule of this tour, and hope we are chosen once more to be a host during their trip.