Cristal Certification at Royal Solaris Los Cabos
Our holidays should have everything: good rest, fun, good food and delicious drinks to refresh ourselves while enjoying the sun, a very valid concern is to know if the food and beverages we consume at the hotel are of the best quality and prepared with hygiene. When you visit us in Los Cabos, you can be sure that your food is in the best hands.
Make sure you keep reading so you can discover the good news that your favorite hotel has for you!
Hotel Certifications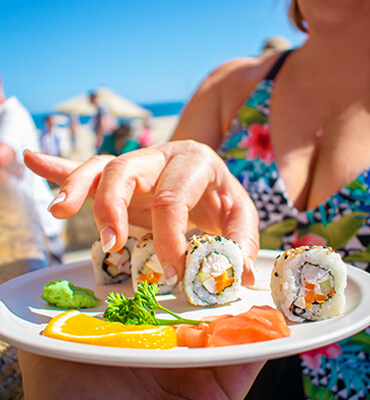 One way to make sure that the hotel you're staying in is one of the best and with the certifications you have, and one of the most essential types of recognition is a food, as this means that the food you try in the hotel, it will be of the best quality.
One of the best-known and sought-after certifications by the hotels is the Cristal certification, which, in turn, entails many recognitions, such as Security, Cleaning, Risk Control, Service, among many others, and of course, the that everyone wants to obtain is the management of Food and Beverages.
Having the Cristal certificate "Food Check" implies that the hotel where you are staying, handles food efficiently, cleanly and safely. From the moment in which the suppliers leave the food, it's refrigeration and handling in the kitchen, until the moment in which you consume them so you can have the certainty that everything you consume will be safe for you.
Here I share the different things that the Cristal certificate takes into account for your food inspection, which is known as Food Check: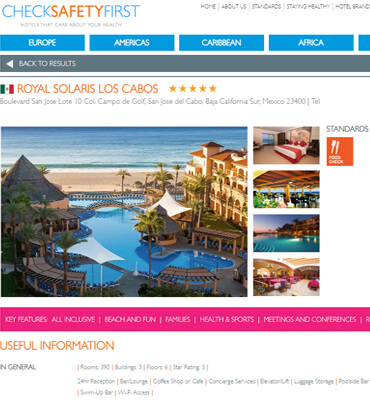 Receipt and delivery of food
Storage of dry products
Cold food storage
Preparation / Assembly of Food - Temperature Control
Personal hygiene practices
Kitchen
Team
Cleaning procedure
Lighting/ventilation of premises
Recipes / Cooking Methods
Refrigerator/freezer temperatures
Provider security guarantee
Purified water
Training
Staff Dinning room
Emergency procedures
Structure of the Local
Crystal Certificate Delivery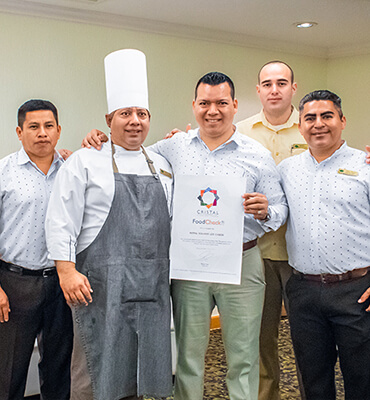 On May 11, 2019, Royal Solaris Los Cabos was attended by the staff of "Check safety first Limited" (Cristal), who gave the award, which indicates that the hotel is approved and has the Food Check certificate.
The responsible Managers were present during this delivery, as well as diverse personnel from the areas who have endeavored to help obtain the approved qualification for the certificate.
This, of course, means that the Hotel will be continuously reviewed by the Cristal staff, to maintain the safety of the Guests, and to preserve their recognition, which guarantees that the hotel is within the best international requirements.
This is one of the many reasons why the Hotel Royal Solaris Los Cabos is one of the best options to enjoy an unforgettable vacation in the company of your loved ones, the only thing that is missing is that you come to enjoy it.
We'll be waiting for you!