The Family Resort in Los Cabos
One of the ways, in which we all seek to enjoy a vacation, is with our favorite people, with loved ones, who make us feel at home at all times, we are talking about our family.
To make sure everyone can enjoy their vacations, we have to choose a destination that catches everyone's attention, one that has beautiful views, unparalleled nightlife, many activities to do, guided tours and places to visit.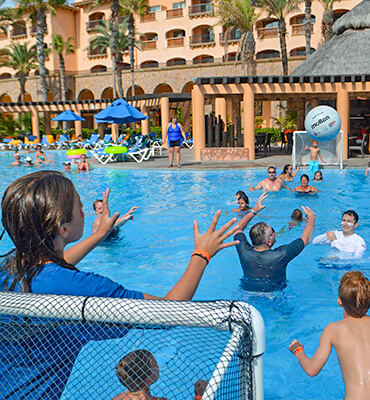 Today I'm going to talk about a beautiful destination where you can have the perfect family vacation. Do you know where? At the Royal Solaris Los Cabos hotel.
This hotel is one of the favorites for tourists looking to spend a good time with their families, and it is because it is an All Inclusive, which means that they will not have to worry about food, since here we can enjoy the restaurants, bars and all the sandwiches we want, since they are part of our booking.
The Hotel also has activities during the day with its entertainment team, who will be responsible for keeping you and your family entertained, with games, the best music, trivias in which you can participate. And if you visit us during the holidays, you can be sure that you will be able to enjoy special activities on those dates.
And if you are traveling with small children, you will love knowing that the kids club has a mini water park, where your children can have fun safely, as our staff will ensure that they are always safe and even if you have children smaller, they also have games for them.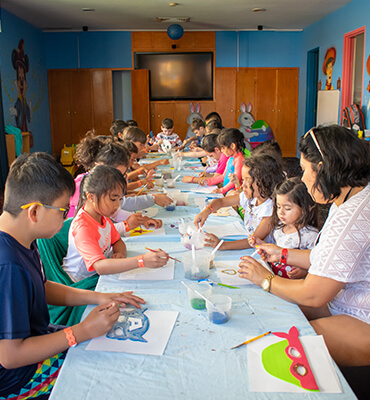 Of course, if you want, you can stay with your children while they are in the kids club, and you can also help them in the crafts they will do, to have fun.
Your children will also have the opportunity to enjoy movie features while they are in the Kids Club, with popcorn, pizza, and drinks so they can feel like they are at the theater.
If your kids like video games we have you covered since we also have different ones that they can play here, this hotel has everything, so everyone has a good vacation.
When the night comes we can enjoy the incredible night shows they have to offer, from Mexican nights, karaoke nights, live music, fire shows, movies characters appearances and much more, without a doubt we can have fun and enjoy of nights full of emotion in the company of our family.
The best thing is that everything I have told you so far is 100% free, since it is included with your booking, so if you decide to stay at the Royal Solaris Los Cabos hotel, you will be able to enjoy an unbeatable vacation.
Not to mention the large number of tours, such as visits to the arch, camel rides, visits to historical centers, art galleries, unrivaled shows, that you can find and discover in the destination of Los Cabos.
The only thing we need is that you come to enjoy it!