2019 improvements
We just passed the Half mark way of the year 2019, and as always Solaris has done lots of things for our members and guests, today we are going to do a brief recap of some of the improvements you can find at our Cancun locations, remember to follow our social media pages for up-to-date information.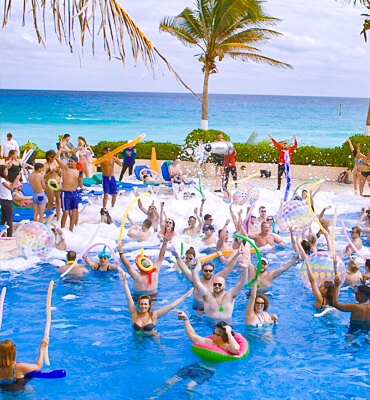 GR Solaris Cancun is always providing exciting things especially for our members, Tuesdays are a blast from 12 - 4 pm, as each week we host a Foam party in the main pool, where our entertainment staff brings floats and inflatables for fun.
Rosmarinus Restaurant was remodeled to host all of our dear members each day for their exclusive breakfast.
The lobby bar went thru a new revamp look also! And we also added another pool table for our guest's delight.
The kids club was no exception, as in the kids' pool, we have new lounge chairs fitted just for them, and the interior of the kids club was also upgraded with new carpet tile.
However, that's not all, upon January 1st, our members staying at GR Solaris, can go and spend the day, at any of our other two properties in Cancun, even dine over there, make sure your GR makes the necessary arrangements.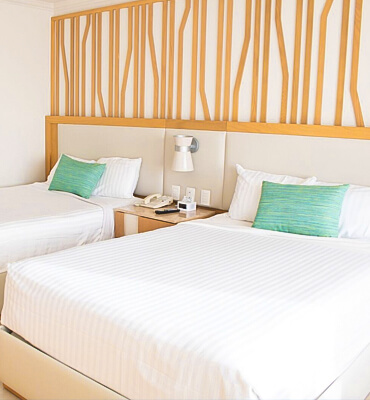 In Royal Solaris Cancun the rooms and hallways have been renovated for your pleasure, next step in this upcoming semester is to renew the pool surroundings, snack bar, las Fuentes restaurant, lobby bar, and motor lobby.
We started the Solaris Go health program with a certified instructor, dong daily classes of Yoga, water aerobics, conditioning, and more, a great way to stay in shape while on vacations.
The snack place in front of the sushi bar, and pizzeria has also been refurbished for you to enjoy a tasty snack in front of the ocean.
The hotel now offers 24 hours room service, only charging the delivery, you can order several items from the menu for the same price, and satisfy the midnight cravings.
Special festivals on long weekends from the USA like Start fresh at MLK day, Sand & Sun festival on presidents day, Spring festival on memorial day, and coming up the Fire festival on labor day.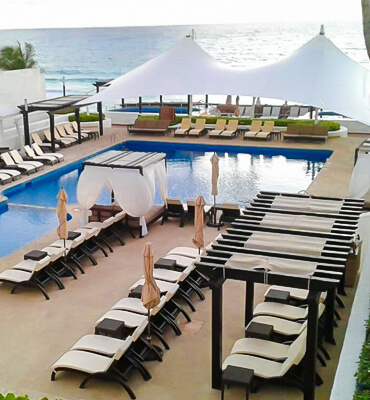 At GR Caribe by Solaris main pool, we have changed the lounge chairs and tables, giving it a more ad-hoc look, they are also more comfortable to rest at mid-day or anytime.
Additional to all this, we just updated the house tours, for all of you, who come back home every six months, new zones to visit and explore.
As you can witness, we continue improving your home away from home, some details are visible, others are done behind the curtains, but all with the same purpose, your benefit, and comfort.