Coco Bongo arrives to Los Cabos
When we leave for the holidays, we want to have fun, spend the best time with our friends and enjoy a party all the time, and make the most of it in a beautiful destination.
If you identified yourself with the above, keep reading,because that perfect place is waiting for you in Los Cabos!
Coco Bongo is one of the best-known nightclubs in all of Mexico, with branches in the most popular destinations such as Cancun, Playa del Carmen, and Punta Cana; and now they have decided to open a new location.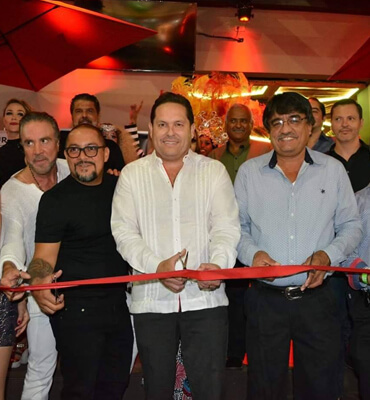 These nightclubs have more than 21 years of experience and branches throughout Mexico that support the arrival of more than 15 million visitors from all over the world.
On July 2nd, the new nightclub was opened with the official ribbon-cutting, allowing its doors open to the public. This nightclub is located inside the Plaza Bonita shopping center in Cabo San Lucas.
The opening of Coco Bongo was attended by more than 40 performers on stage that amazed everyone with their acts, including acrobats, dancers and other talents that will be part of the new era of Coco Bongo.
The place has a capacity for 500 ticket holders, and its equipped with the latest audio and video technology that promises an incomparable experience for the public, with a show and its unique atmosphere of a party that never ends.
If you want to enjoy this new place with your best friends, you just have to make sure to arrive before 9:00 pm, which is the time when they open this incredible place and the closing hours is until 4 am, so you can have fun to the fullest.
And you should not forget to bring a camera to take photos, since it has shows all night, same that compete directly with the shows that take place in Las Vegas, so you will have it here at your fingertips.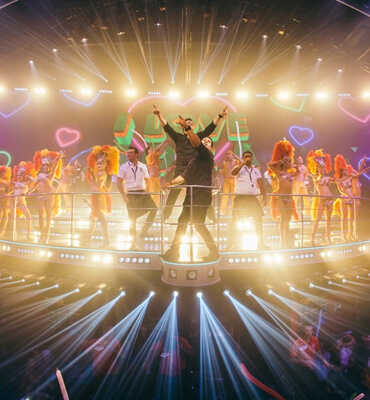 Musical Shows, Acrobatics, Electronic Music, a dance floor that never stops and imitations of Iconic Characters such as:
The Mask, Michael Jackson
Spider-Man
Bruno Mars
Batman
Beetlejuice
Pirates of the Caribbean
and even Game of Thrones!
One way we can visit this fantastic place is by looking for the representative of Coco Bongo in the Hotel where we stayed, and of course, if you are staying at the Hotel Royal Solaris Cabos, you can find them next to the animation center in the main pool.
If you decide to go, do not worry since you can take the transport to this nightclub which leaves the hotel at 8:25 pm towards Cabo San Lucas.
The only question that remains is: And you, when will you come to have fun?